Ensure a foundation for success built on fundamental excellence and a focus on outcomes.
There is only one path to success – fundamental requirements must be met early and executed flawlessly.
Successful commercialization demands excellence from the commercial team supported by the expertise required to develop an effective, evidence-based strategy and the practical knowledge of how to implement that strategy.
Essential Foundational Elements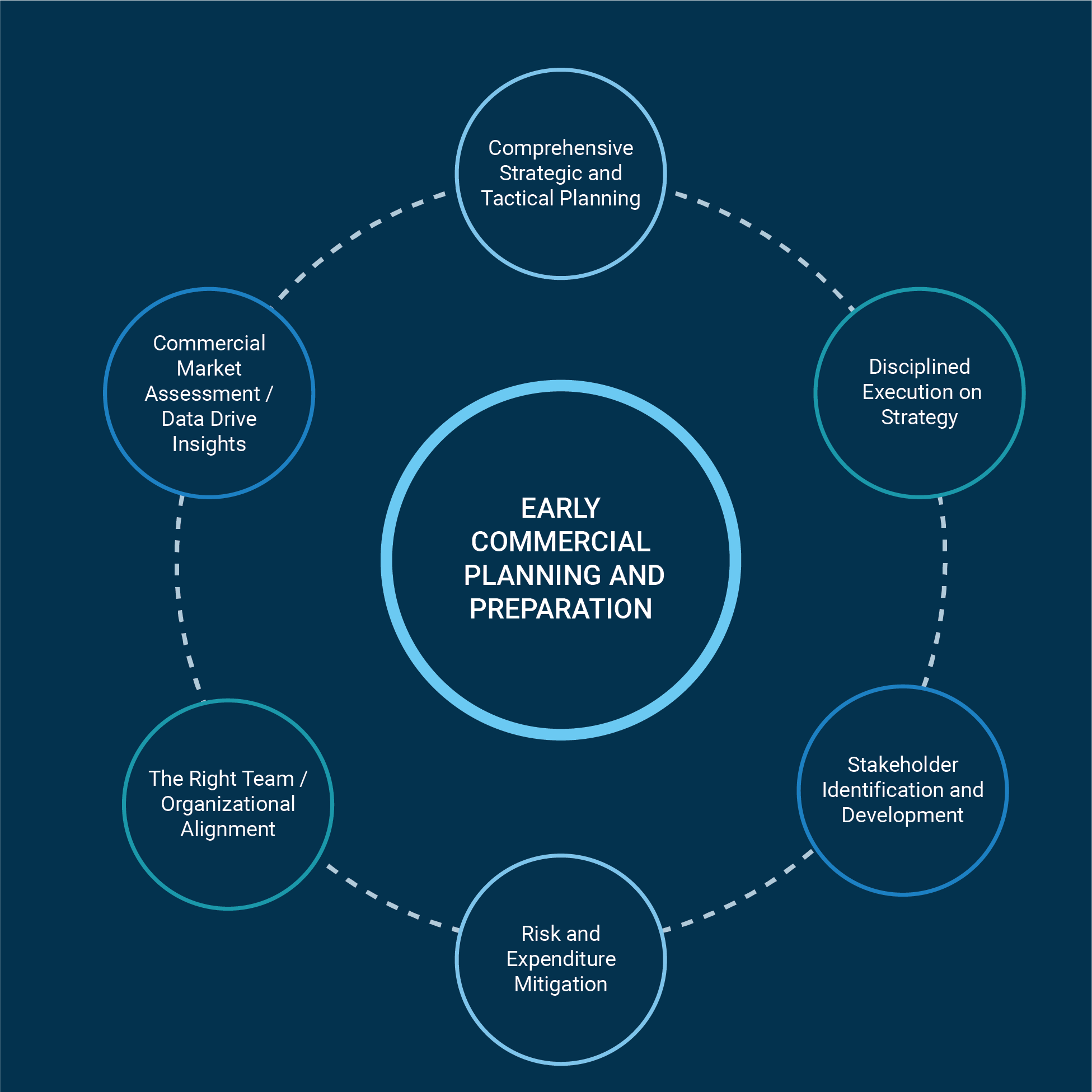 Access to a Fully Operational and Integrated Team
Industry Experts Working as an Extension of Your Organization
Team leaders at RCP have decades of proven performance at start-up and established biotech companies and most hold advanced degrees. They have made commercial decisions in real time, positively impacting real companies and real bottom lines. This breadth and depth of knowledge and functional expertise is what allows RCP, and by extension our client partners, to move at the speed of experience.™
We Make Good Great and
Great Extraordinary
Our focus is on the outcomes. We are the difference between "Advice" and "Action," between merely "Follow-up" and "Following through."
There is no substitute for beginning early and getting the fundamentals right the first time.
Anticipate risk and avoid costly and often irreversible mistakes along the path to commercialization.
Prepare the foundation for an exceptional launch to maximize revenue over the life-cycle of the product.
Each engagement is measured by milestones and includes specific exit criteria that must be met. This process ensures clear visibility into the components of the engagement and the respective achievements as a measurement of success.
Working with RCP gives clients access to a fully operational and integrated team of industry experts working as an extension of your organization.
Each client engagement timeline is predefined and flexible. As the internal client team begins to fully integrate into the strategy and executional implementation, RCP will start to transition out from a client organization following a mutually agreed upon timeframe and remain available for continued guidance and support as dictated by individual client needs.
Effective knowledge transfer is critical. Transitional training and organization change management disciplines, along with guidance, collateral material, and critical relationship conveyance, means your organization is well-positioned for success.
Investment in RCP Drives Unprecedented Value
RCP Fees are Small in Comparison to the Typical Commercial Spend