Move at the Speed of Experience™ 
Extensive Real-World Expertise and Proficiency
Collectively, RCP brings more than 125 years in rare disease and 30 years in gene therapy of combined global commercialization experience having created new markets and launched 16 products across 17 therapeutic areas.
Our Private Markets practice is uniquely positioned to service our Private Equity and Venture Capital owned clients. Optimized commercial readiness is a path to quickly unlock an organizations potential, drive Time to Value and ultimately have a positive impact to EBITDA.
Extensive Real-World Expertise and Proficiency
Our value comes from the depth and breadth of real-world experience.
Select Areas of Expertise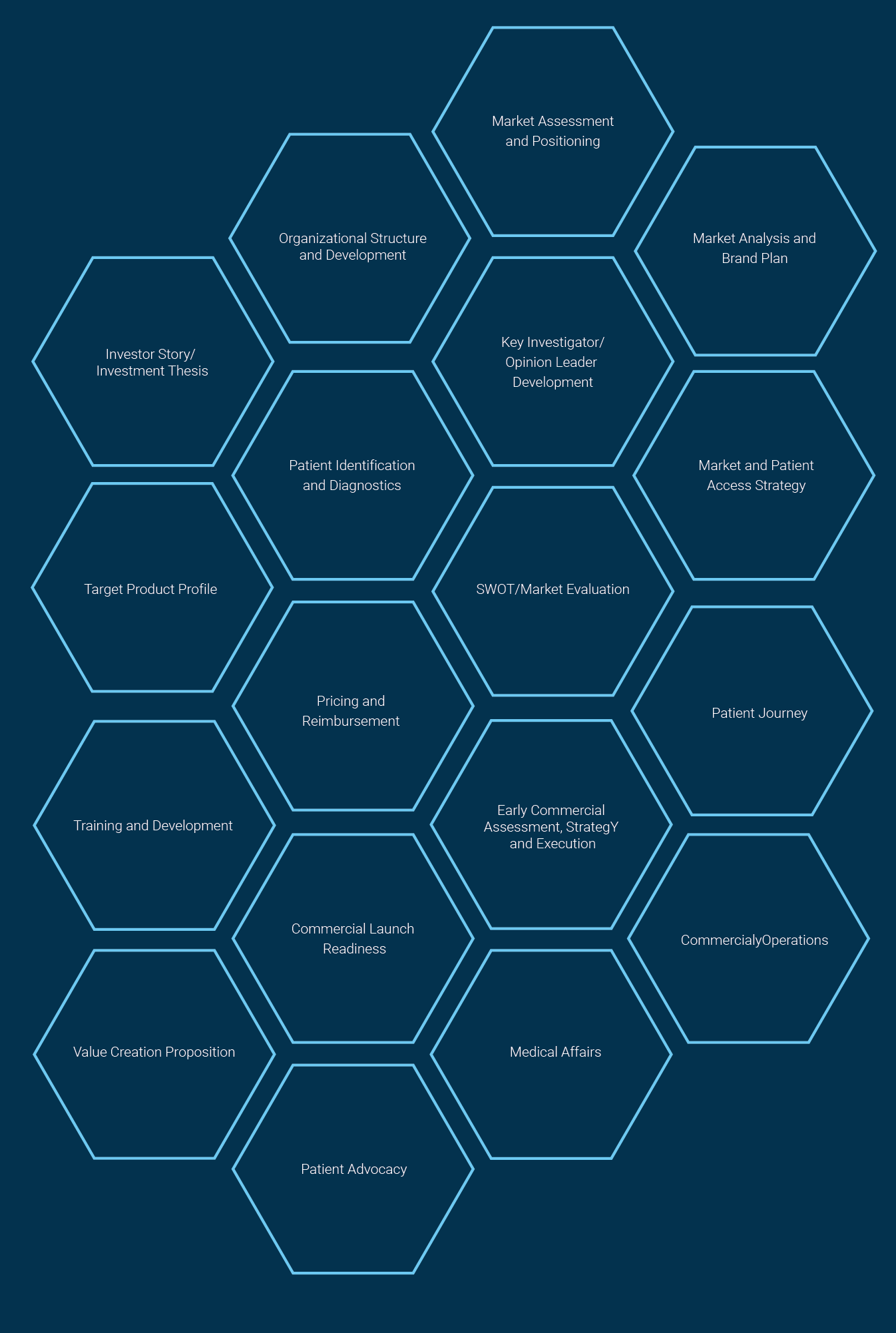 Value Creation Opportunities
Commercial strategy and marketing

Market assessment and positioning

Investor story/slide deck

Investigator/ Key Opinion Leader (KOL) identification and development

Patient identification and diagnostics

Diagnostic landscape analysis

Disease awareness and branded campaigns

Advisory boards, roundtable meetings and symposia

Team development/optimization
Medical Device Commercialization
How RCP can Help Bring Clarity to Your MedTech Venture
Uncover the Hidden Barriers to successful commercialization of new medical device technologies

Develop True Product Viability and Market Value with market feedback, product positioning, and pricing strategies

Establish a market presence through clinical evidence, regulatory and reimbursement guidance, and development of appropriate distribution channels